Chairman Message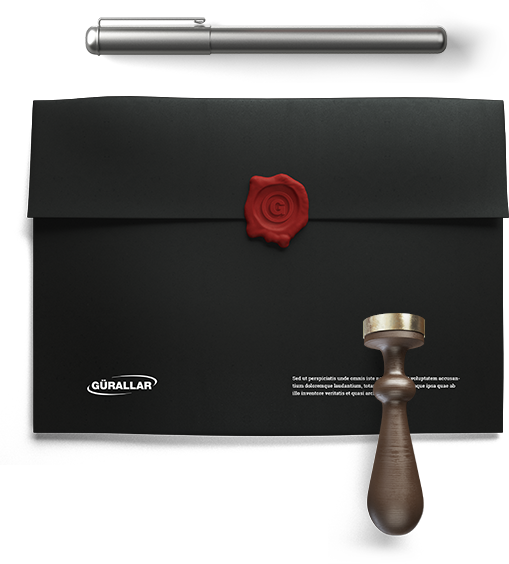 Above and beyond being a company with roots deep in Anatolia's cultural heritage of master craftsmen, our family-focused firm is based firmly on a set of institutional prin-ciples that allow us to act as a milestone of Turkish industry, successfully representing our country in the global arena.
Being a credible trademark among international platforms requires the prioritization of human criteria and application of flexible and dynamic organizational models in accor-dance with specific customer demands. For this purpose; by claiming our history which rises us on its shoulders, we are now; pursuing our goals together with our fundamental corporation culture, strong company values, dedicated employees and strong dealer support and increasing our achievement graphic everyday.
Sanitaryware business sector reached today within several critical phases. Despite strong winds which have blown during times of crisis, we succesfully managed to overcome everything thanks to our caution and risk management abilities which were displayed. Those obstacles that were unable to collapse us contrarily made us stronger.
İsmet Güral
Chairman of the Board
The road to success is full of obstacles and it is only through bold moves the success is achieved. We have constructed our organization, not by positioning ourselves to keep up with change, but by a adopting a proactive structure focused on steering change. Güral Vit employs new initiatives, and in doing so, increases its market share. This requires an institution with a large group of goal-oriented, skilled professionals at the forefront. The strong synergy we have created with our employees and our vendor network contributes to our belief in the future growth of our firm.

As we achieve our aims, we also regard it as our duty to add value to the society in which we live, to reclaim our common future. "We are not only responsible for what we have done, but also for what we have NOT done." We work to plant seeds of creativity withing our firm, sharing the responsibility of growth with our staff and supportive vendor group.

I would like to take this opportunity to thank our cherished friends, who share these same ideals and offer so much valuable support.